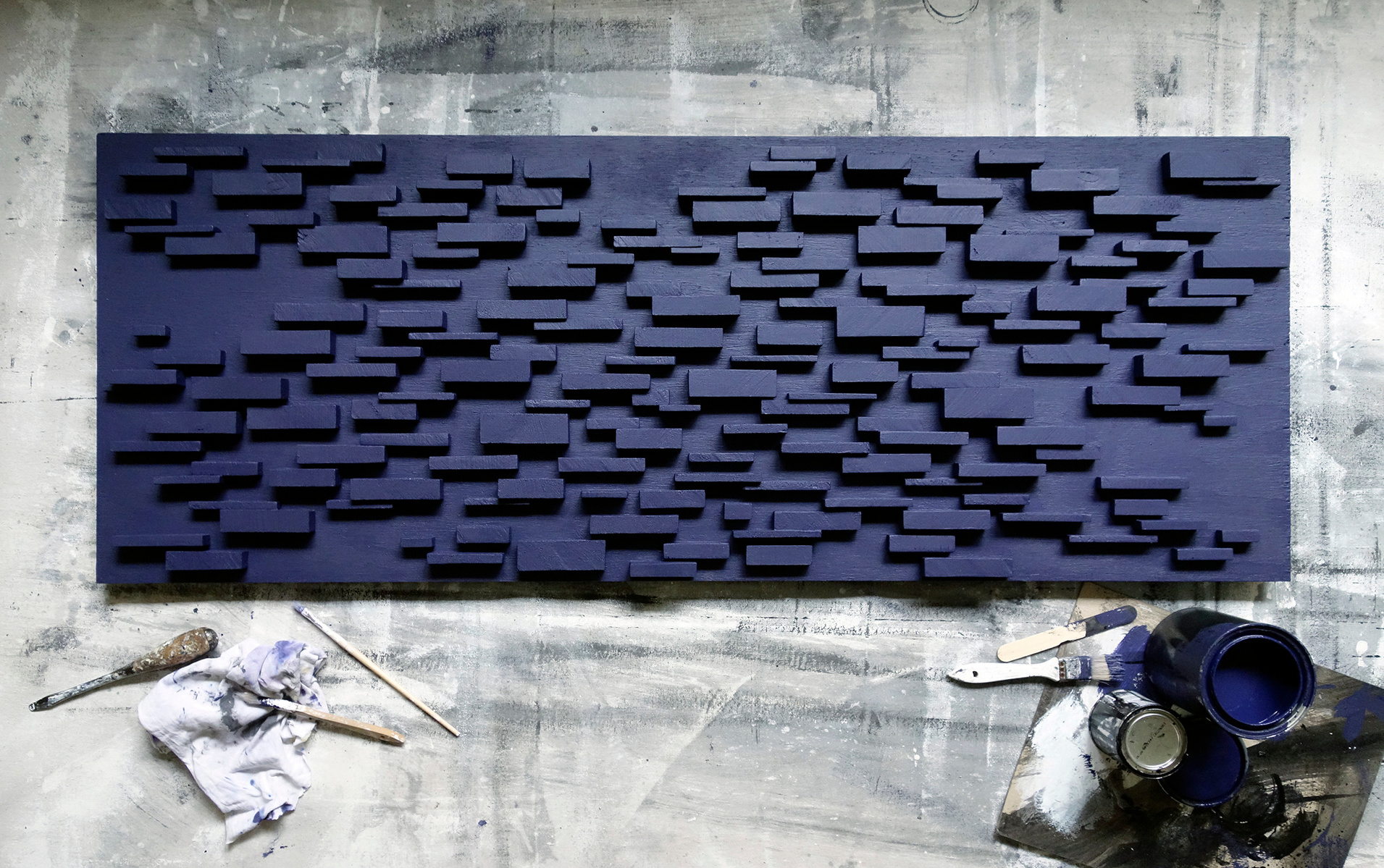 Since October 2016, Owen has been creating assemblages from reclaimed scrap wood gleaned from construction sites, a local custom cabinet maker, and dumpsters around Atlanta.

At his first public exhibition in Nashville last May, nine of the original thirteen pieces sold.
Between photo shoots and film work, he has continued to create these assemblages, recycling wood that otherwise would be hauled off to the dump.
#025 is referred to around here as "Mariana" and was inspired by the Trench of the same name.
For acquisition inquiries, to set up a private viewing, commissions, and media requests, contact us